There's no doubt that gold is one of the most wanted jewelry today. It does not only look luxurious but serves as a good investment as well. How many of you are confused by the terms 916 and 999? Well don't worry! We are here to clear all the confusions and burning questions you might have regarding this precious metal.
Gold is highly malleable in its purest form, which is why it is mixed with other metals like zinc, nickel and other alloys to increase its durability and strength. 999 is the purest form of gold, meaning it has 99.9% gold whereas 916 has 91.6% gold. The value of a piece of gold jewelry depends on the amount of gold used, the weight and also the pattern of the jewelry (workmanship).
999 Gold
While this is the purest most expensive form of gold, it is not recommended to be worn on a daily basis as it is on the soft side and might be bent out of shape. Most jewelers usually use other forms of metals and place a piece of 999 gold in the middle to make it more durable.
For example :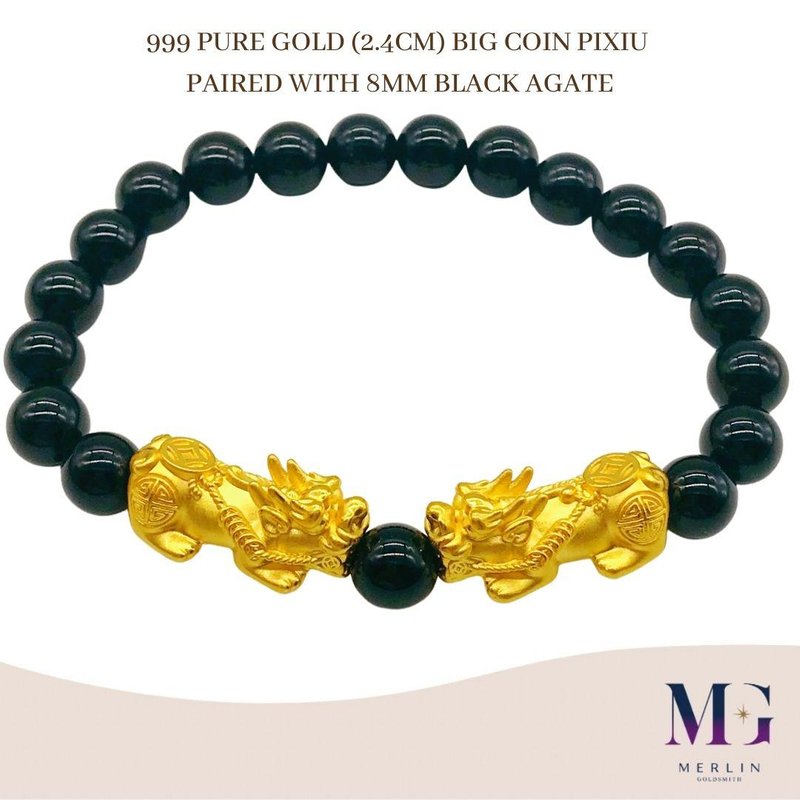 999 PURE GOLD (2.4CM) BIG COIN PIXIU PAIRED WITH 8MM BLACK AGATE BRACELET
In feng shui, a pixiu bracelet is known to attract money luck to the wearer and protects them from negative energy. Each pixiu charm has gold coins surrounding its body implying that it will attract and preserve fortune to the person wearing it. Despite contrary beliefs that 999 gold can't be worn everyday, this bracelet is actually durable enough to be worn daily as it is made out of agate beads. This beautiful Pixiu bracelet retails for only SGD600 (or SGD 150.00 x 4 with PayLater by Grab)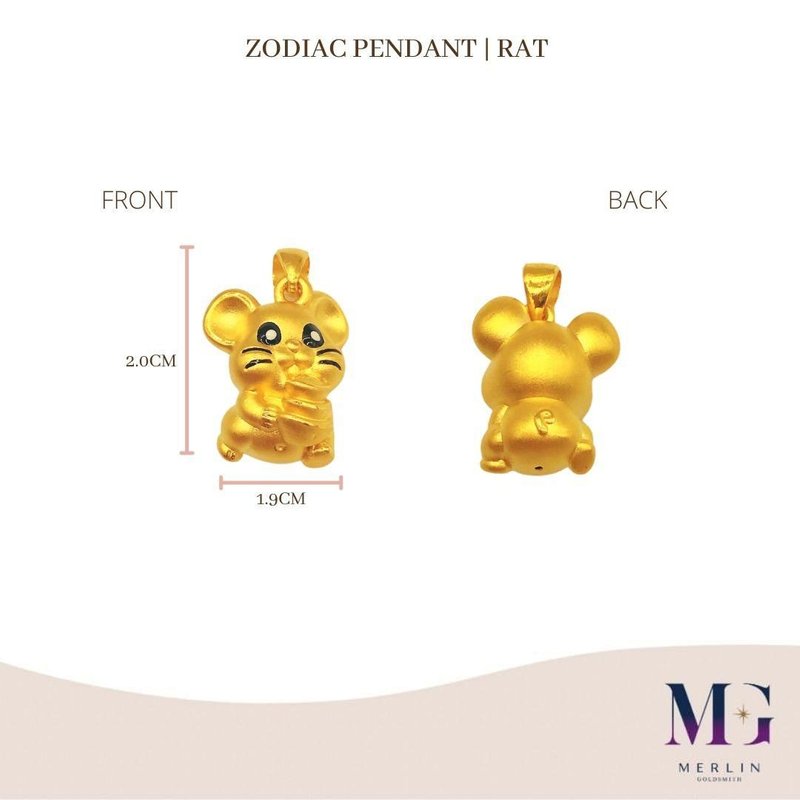 A symbol of optimism, energy and wealth for those born in the year of the rat. Shop this adorable looking charm in our store for only SGD 391.00 ( or SGD 97.75 x 4 with PayLater by Grab)
916 gold
916 gold is the type of gold people usually opt for. It is more long lasting hence its perfect for intricate details in jewelries. Since 916 gold can be mixed with other metals, it is also used to produce different colors such as white gold and rose gold, yellow gold being the most common.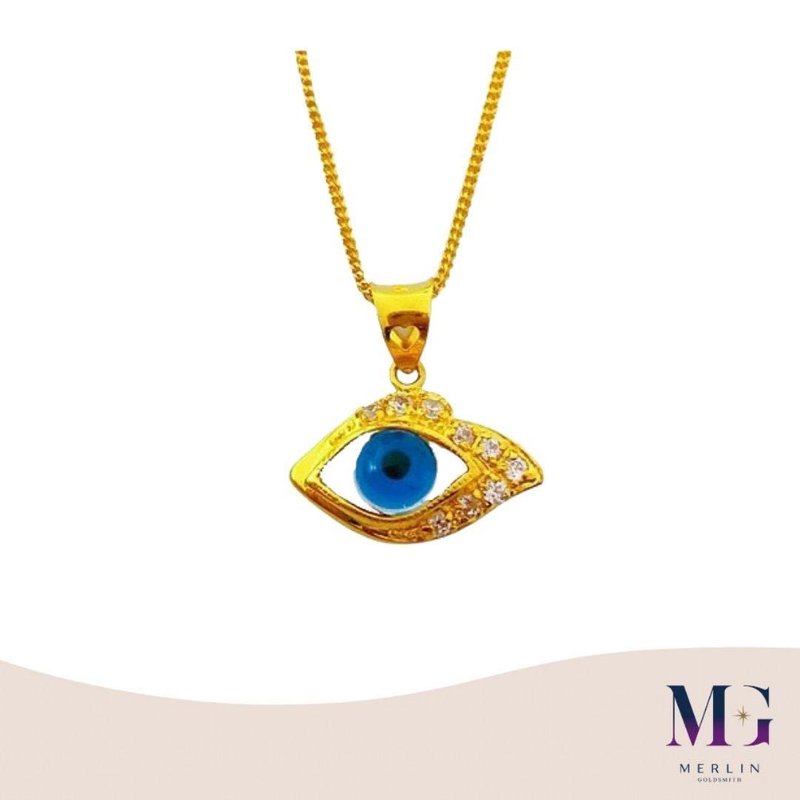 The Nazar Boncuk charm (or Turkish Eye Pendant) is an "eye", often set on a blue background. It stares back at the world to ward off the evil eye (nazar) and keep you safe from harm. Since then the people have been attaching this Turkish evil eye bead to everything they wished to protect from the evil eyes. Take a look at our collection of Turkish eye pendants starting from just SGD 168.00 (or SGD 42.00 x 4 with PayLater by Grab)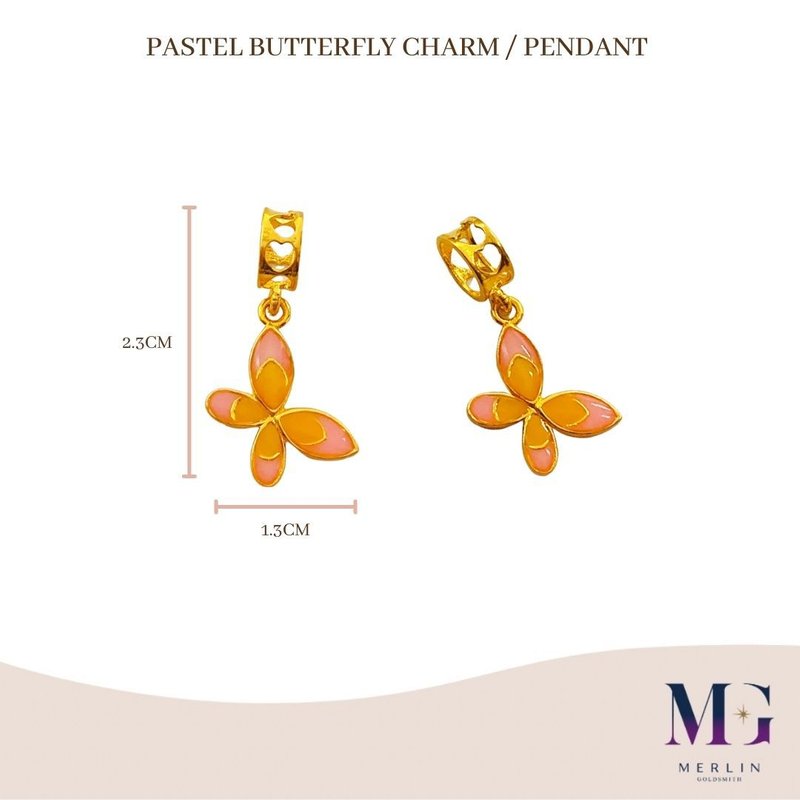 916 GOLD PASTEL BUTTERFLY CHARM | PENDANT
Butterflies usually represent the symbol of transformation and spiritual change due to the nature of a butterfly's life and its magical transformation from a caterpillar to a beautiful winged creature. A butterfly on any form of jewelry can be the perfect gift for yourself, a close family member or friend who's undergoing a major change or milestone in their life. Stop by our store, located at the heart of Little India Singapore today and pick a butterfly of your choice starting from just SGD 158.00 (or SGD 39.50 x 4 with PayLater by Grab)
In conclusion, which gold is better? The 916 or 999?
It all comes down to personal preference and the reason you're buying gold jewelry. Take into account your budget, skin sensitivity and also aesthetic taste. Each type of gold has its pros and cons. One thing is for sure, you'll definitely find a piece of jewelry you love here at Merlin. We offer a vast range of 916 and 999 gold featuring both timeless and contemporary designs that is perfect for any occasion. Drop by our store today and our team will assist you throughout your 'gold hunting' journey or shop from our official website and have your gold delivered to your doorstep!